Dear Kindergarten Families,
I enjoyed visiting with you during conferences last week – thank you for entrusting me with your precious little ones. 🙂
All enjoyed celebrating Epiphany with the party on Friday! We appreciate all parents who supported the party and families who were able to come and help.
Special Family envelope comes home on Tuesday ….
Free dress on Wednesday for St. Vincent de Pau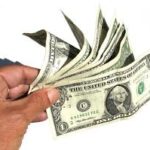 l
— please bring in $1.00 or more to help local families.
Academics for the week:
Learning about Martian Luther King pairs well with religion and social studies. We will continue to learn about his message of peace and equality.
Reading and writing workshops each day with emphasis on reading pictures and simple words, finding sight words, putting our writing in order, and sentence structure. Words their Way will start again this week with rhymes and compound words. We will work hard on our best printing using correct letter formation and number formation.
Everyday Math finds us using a number line to develop addition and subtraction strategies.  A card game called Top-It that will continue to reinforce number recognition and number comparisons. Key terms more, less, higher, lower and equal.
What animals do in the season of winter …. our focus is on hibernation, migration and adaption. Reading material and worksheets for this month long unit.
This Friday is a full day — 2:45 dismissal.
Blessings,
Mrs. Carol Brown